Semi down draft rear air exhaust bus and truck spray booth Paintcolor paint spray booth large size paint drying oven
Paintcolor spray booth:
Model:PC-LSSD15
Features:
1. Inner size: 15m x 5m x 5m
2. Semi down draft; rear air exhaust
3. Strong structure with section steel reinforced and composite beams
4. Total air volume 40,000m3/h
5. Total heating capacity 380,000Kcal
6. Full set filtration system
PC-AS3 Complete steel basement auto paint booth with bottom lighting and air exhaust cabinet is our new spray booth with many special features, if you are interested, you can click the link to see it.
About

large truck Paint Spray Booth
Large truck paint spray booths are perfect for businesses that need to quickly and easily apply a wide variety of colors to large areas. These booths can accommodate a large number of workers, and they typically come with all the tools and equipment necessary to get the job done quickly and correctly.
About electrostatic Paint Spray Booth
The electrostatic paint spray booth is a great way to get the job done quickly and efficiently. It uses electrons to atomize the paint, making it a very clean process. The booth also has a controlled airflow which helps ensure even coverage. It uses an electrostatic charge to atomize the paint, creating a fine mist that is evenly spread across the surface. This system is much faster and easier than traditional painting methods and it also eliminates the need for a brush or roller.
About enclosed Paint Spray Booth
Enclosed Paint Spray Booth is the perfect solution for small businesses that need to paint quickly and efficiently. This booth has a safety system that will stop the spray if it becomes stuck, and it is easy to operate.
There is no need to be veiled when painting - enclosed paint spray booths allow you to remain fully clothed in complete comfort. Eliminate the need for a long ladder, making it easy and safe to reach high areas. These booths are also great for small spaces, as they take up minimal counter space.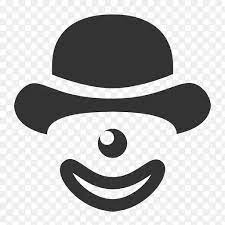 China Paintcolor spray booth:
Specification
- Inside Dimension(mm):15000×5000×5000(L×W×H)
- Outside Dimension(mm): 17006×5156×5600mm(L×W×H)
- Front Door Dimension (mm):4000(W) ×4500(H)
- Service Door (mm):700(W)×2000(H) (two pcs)
- No loading air speed: ≥0.3m/s
- Voltage: 415V/50HZ/3P
- Total power: 38KW.
- Max temp.:80°C.
-Main door:
1) Single open 4 leafs folded door. Dimension 4000×4500mm (W×H),
2) Bending frame made by Powder coated galvanized sheet, door made by 75mm thick EPS color steel plate,
Steel colorful sheet double side 0. 6mm thick:
3) With squared shaped view window which is Aluminum alloy framed with big hinges.
4) Service door: 2units, 700×2000 (W×H), with pressure locks and square shaped tempering glass windows.
-Cabin System
1) The booth body adopts the steel frame structure as the framework, and equipped with steel reinforced bar made
by shaped steel and the composite beam made by shaped steel.
2) Wall panel: 75mm thick heat- insulation Rockwool colorful steel skin board. Steel colorful sheet double side 0. 6mm thick. Socket type
3) Roof panel: 0.8mm nice quality galvanized steel plate bending production
4) The body frame is made of galvanized steel plate.

-Basement:
1) Basement: no basement, rear air draft.
2) Back air cabinet size: 5106×1828×1000mm (L×W×H)), 1 unit.
-Air Circulation System:
1) The air cabinet is made of coated steel profiles and coated steel plates, double layer galvanized steel covers, inside filled with rock wool insulation protection material
2) Air Inlet Fan: One unit of air inlet system. Totally 2x7.5kw centrifugal fans.
A single fan with air capacity: 20000m3/h /set, model: DKF-5.6M, power: 7.5KW/set, 2 sets/unit. Belt-driven fan, motor- outside, Total air inlet volume: 40000m3/h
3) Air Outlet Fan: One unit of air exhaust systems. Totally 1 x15kw heavy duty centrifugal fans.
A single fan with air capacity: 32400m3/h /set, model: 4-82-6.3E, power: 15KW/set. Belt-driven fan, motor- outside, 1 set/unit.
Total air outlet volume: 32400m3/h
4) CE certified motors.
5) Totally 1 electrical dampers to control the air inlet and exhaust.
6) Exhaust ducts are made by Galvanized steel sheet and flange. Totally 15m air outlet ducts, 1 gravity damper and 1 manual damper. With 5m chimney made by galvanized steel sheet.
-Heating System:
1) Adopt 1 set of Italian Riello brand RS38 diesel burners. Heat capacity: 380,000Kcal/h/set. Total heat capacity: 380,000Kcal/h.
2) Heat exchanger is made of SUS304 stainless steel argon arc weld making. With double layer heat sinks, heat faster.
3) Equipped with 1 set of electrical damper actuators for spray phase and bake phase alternating.
-Filtration System:
1) Dual filtering structure, the primary filter can capture granules larger than 10 μm.
2) Ceiling high efficiency filter can capture granules bigger than 4μm.
3) With fiberglass filter and active carbon filter to filter exhausted air.
4) The whole purification system has capacity of large volume of dust. Its filtering rate reaches 98%. Air pressure balance gauge, TSP≤1.4mg/m3
-Light System:
1) Ceiling lamps: 20groups×4 pcs=80pcs, 18W; LED Philip tube;
2) Side lamps: 22groups×2 pcs =44pcs, 18W; LED Philip tube (Staggered installation);
3) All glass is toughened glass, ≥800LUX,All lamp boxed opened on the outside wall panels.
-Control System:
1) Main electrical components are of Siemens/Schneider brand, Switch button type.
2) Spraying, constant temp. spraying, baking, pre-set time, lighting, Failure indicator; Emergency stop; hour meter, safety thermostat, etc.
The
Inflatable paint booths are becoming more popular as businesses look for ways to save on costs. These booths can be set up quickly and are a great solution for small businesses that need to paint a small area. They are also a great option for events where space is limited.